Contact Dr. Porto & Dr. Ezell
Available Office hours:
Mon: 9am - 3pm
Tues: 12pm - 8pm
Wed: 9am - 3pm
Thu: 10am - 8pm
Fri: 1pm - 3pm
Sat: 2pm - 6pm
Sun: 2pm - 6pm
*Office hours are subject to change. There is no extra charge for visits that fall outside these available office hour.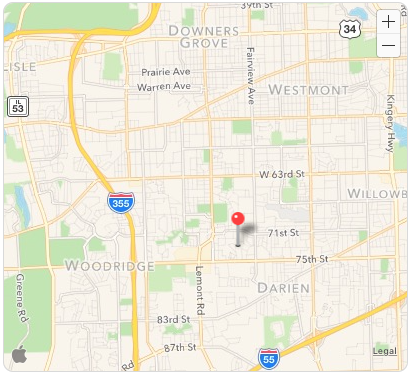 Downers Grove, IL, 60516
***By Appointment Only***
We screen all prospective patients via email to make sure we are a compatible doctor-patient match.
*IMPORTANT!!! This phone number is for current patient use, for "time sensitive issues", during office hours ONLY! All other persons please use the contact form above, as we WILL NOT be able to telephone you back.

Phone*
630-306-8177
*For medical emergency please contact 911. If you are not sure what constitutes an emergency click this link to find out When to contact 911.