Mind-Body Exercise Classes
*YOGA * MEDITATION * PILATES * BARRE
All levels are welcomed! Classes taught by Dr. Kateri are designed to be Safe, Therapeutic, & Fun. Preparatory work and supportive props are offered. More challenging variations are suggested in progression. Choose the variation that allows you to safely challenge your edge. Choose the variation that allows you to grow.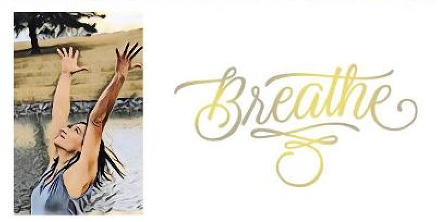 WARRENVILLE

28141 Diehl Rd
Warrenville IL 60555
12:00 PM Sunday
PILATES fusion
BURR RIDGE

601 Burr Ridge Pkwy
Burr Ridge IL 60527
7:00 PM Sunday
SURRENDER yoga
5:30 PM Wednesday
ROOT yoga
4:30 PM Thursday
BARRE fusion
5:45 PM Thursday
En BARRE
9:30 AM Wed March 8
HATHA yoga
DOWNERS GROVE SOUTH

1320 75th Street
Downers Grove IL 60516
8:30 AM Sunday
HATHA yoga
10:30 AM Tuesday
PILATES fusion
10:30 AM Friday
BARRE fusion
7:30 PM Sunday
RESTORATIVE yoga
DOWNERS GROVE NORTH

3200 Finley Rd
Downers Grove IL 60515
9:30 AM Wed March 29
Arms & ABS *50 min
10:30 AM Wed March 29
Rock BOTTOM *30 min
ARLINGTON HEIGHTS

3400 W Euclid Ave
Arlighton Heights, IL 60005
5:30 PM Monday
SLOW FLOW yoga
6:45 PM Monday
INTRO to yoga
Active Adult Community
LOMBARD

An Active Seniors Community
Lombard IL 60148
9:00 AM Tuesday
GENTLE yoga
9:00 AM Friday
BARRE strength

SURRENDER yoga

Restorative ~ Yin ~ Meditation
Develop a conscious, calm mind through a quiet practice of reflection & meditative breathing in different shapes. Relax into a series of supported yoga poses. Experience seated meditation, therapeutic hand gestures, gentle movement, and long connective tissue stretches for greater mobility & self acceptance.
HATHA yoga

Intro to Yoga ~ Therapeutic
This "multi-style" class offers you stable & reflective qualities, revitalizing therapeutics, breath awareness, mindful movements, vibrational energetics, and the subtle yet profound effects of yogic hand gestures or Mudra as medicine. A balanced fusion from all yoga styles and functional movement. For anyone looking to try yoga & learn how it can enhance physical, mental, emotional, and spiritual well-being.
PILATES fusion
Core ~Yoga Core ~ Barre Core
Pilates is a form of mind-body exercise aimed at brining the body back into balance, by focusing on developing a strong core - the central area of your body which is home to a complex set of muscles that affect practically every movement made by the human body. This class combines the breath focused movement of Pilates & Yoga with traditional fitness elements.
ROOT yoga

Slow Flow ~ Vinyasa
Explore breath & body movement with simple, mindful dance-like foundational flow. Embrace your outer softness with an inspiring series of long held standing poses for greater stability. Connect to your inner strength with longer held connective tissue stretches for healthy mobility. For anyone looking to try yoga & learn how it can enhance physical, mental, emotional, and spiritual well-being.
BARRE strength

Interval Strength Training
In this barre class you may be positioned at a fixed barre, with you using it to move in and out of lower and upper body movements for a core, glutes, flexibility, upper body and lower body, strength-training workout. We target these areas with interval strength training, isometric holds and deep muscle work.
BARRE fusion
Muscular Endurance
Blending barre, cardio and toning exercises, this class uses ballet and Pilates-inspired moves to give you a full-body cardio and strength workout. You may be positioned at a fixed barre, or be using a freely moveable light weight barbell as your dance partner.

En BARRE
H.I.I.T. Conditioning
This all-in-one barre class positions you at a fixed barre, with you using it to move in and out of lower and upper body movements for a core, cardio, flexibility and strength-training workout.
KUNDALINI yoga

Gentle Yoga ~ Meditation
An uplifting blend of spiritual & physical practices, that will incorporate modern devotional music, movement, dynamic breathing, meditation, mudra, mantra, & deep relaxation. The goal is to build physical vitality & increase consciousness. Wearing white clothing, for this practice could heighten your experience.
SOL yoga

Ashtanga ~ Vinyasa 1-2
Explore breath synchronized rhythm & body movement with a mindful, dance-like, intelligently sequenced class. This class emphasizes smoothly moving with deliberate attention and intention, rather than letting gravity run the show. Join us for a practice focused on brining us to the edge of experience to witness the moment unfolding & to realize it is us who is unfolding.
FLOW yoga

Power ~ Vinyasa 2-3
A dynamic and challenging Vinyasa-style class that synchronizes the breath with movement and builds strength with continuous flow, followed by an inspiring longer held peak pose, and a yin/restorative/meditative finish. Experience recommended.
Heal from injury.
Strengthen weaknesses.
Learn self-care/home-care.

Therapeutic exercise & Physical Therapy is covered by most insurance plans, is available in-office for existing patients of both doctors, and is based on medical necessity.