Dr. Kateri Porto approach to teaching is fun and inviting, compassionate yet challenging, which encourages continual self-inquiry and integration at all levels.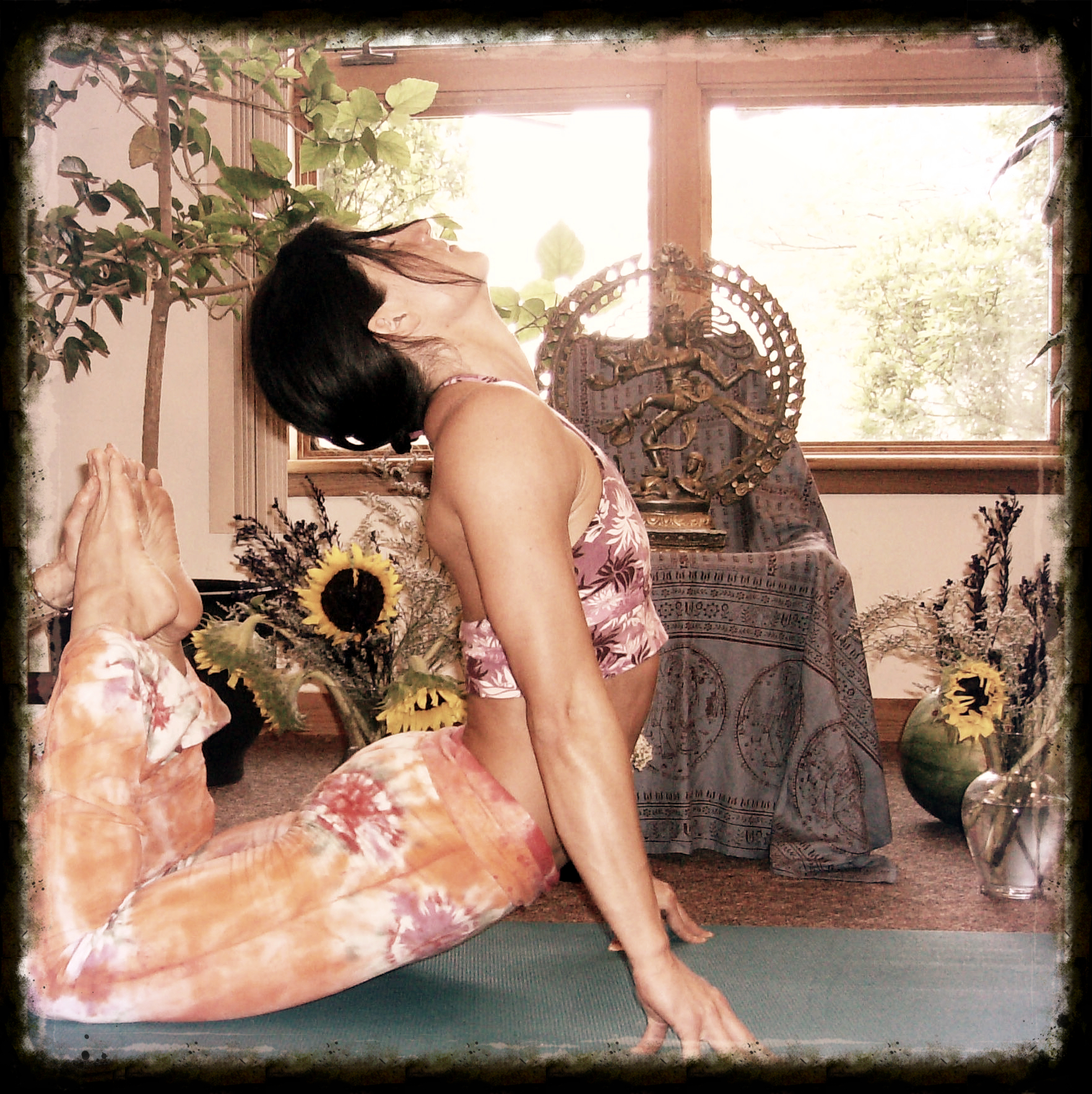 She is not solely committed to one particular style, rather she is interested in offering techniques that might help you become stronger while at the same time allowing you to relax into yourself. Her teaching style is heavily influenced by optimal alignment therapeutic based yoga, kryia, meridian energetics, mudra, and breath control meditation. Her fusion class "Deep Yoga Burn" and "Holistic Yoga Workshops" are an eclectic mix of Kundalini, Iyengar, Yin, Forrest, Anusara, Vini, Pilates core focus, Primal Movement, Physical Therapy, and Functional Rehabilitation. Dr. Kateri also teaches a standardized format: Life Power Yoga (LPY) only at Life Time Athletics. LPY Root, Guided Flow, and Flow Free is primarily rooted in the Astanga-Vinyasa tradition, with Root being focused on Yoga Flow Basics. The Surrender class, takes its cue from Yin Yoga, Restorative, and Meditation.
"Without expectation, Yoga with Kateri is Fresh & Fun!"
~K.H., Yoga Teacher Trainer
Dr. Kateri Porto offers group classes, small group and private sessions, and workshops throughout the year. You are welcome to join her in any class or contact her to set up special class for your event. She offers affordable 15-30 minute private or semi-private sessions for you to get the extra assistance you may not get in a larger group. Privates are ONLY available in-office to existing patients, or at any of the locations she offers public group classes.

"I have been practicing with Kateri for almost a year now and she is in my opinion a "rock star" yoga teacher. She never does the same practice twice but she always insists we use the proper alignment in a pose. Most of her classes have been mixed level but she teaches to everyone in the class. Personally my practice has advanced from 'OK' to "Strong Intermediate' from only practicing with her once a week."~ J.N., Sales Rep (Sept 2011)